October 24th will be Eliza's 30th birthday and to celebrate, Grounders Source will be hosting an exclusive raffle fundraiser.  The donations will benefit Koh Tao Primary-which is Eliza's school in Thailand.  Piqued your interest?  Continue below!
As mentioned, Grounders Source will be hosting the Koh Tao Fundraiser, starting October 1st and ending October 24th.  One of  Eliza's greatest joys is Koh Tao, her nonprofit primary school in Thailand, which provides high-quality education for underprivileged children.  Due to being nonprofit, the school depends on donations, Amazon wish lists, and student sponsorships.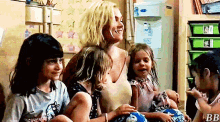 Not too long ago, Eliza launched a Represent campaign in which over 2K items (designed by her) were sold to benefit the school.
That is where we come in.  As a birthday gift to Eliza, we'd like to give the school some funding.  As appreciation (and this is also a raffle) donators will be given a number that'll be used to win a prize.  On the 25th, the winners will be either be drawn by live video or a shout out on Twitter.
Now, you are curious about those prizes, yes?
First prize will be a personalized autograph from Eliza Taylor from Unity Days.
Second prize will be a The 100 season 6 DVD (out 11.21) set with a mini-poster.  (Maybe a Clarke Griffin pop!)
Third prize will be a Thumper DVD and a mini-poster
The fourth prize will be an 11×14 Grounders Source poster.
How do you give a donation?  Well, it will be quite simple.  A special and unique Paypal and Paypal link has been exclusively set for this fundraiser.  In complete honor of authenticity and transparency, I will screenshot the Paypal daily and post it to Twitter, and screen-record the full amount being transferred to Koh Tao.   Also, the Paypal will be visible by anyone.
The link is https://paypal.me/pools/c/8iGZfZNflU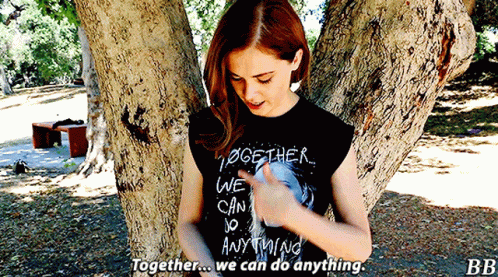 Rules and regulations:
Donators must screenshot their donations, along with tagging Grounders Source, and tweeting it.  You are encouraged to blackout your Paypal name if you feel uncomfortable.
A follow is not necessary, but appreciative.
When you donate, you must provide your Twitter handle.   You'll also receive a number.  You must keep this number for raffle eligibility.
No ship wars.  Please eliminate them as this has nothing to with them and everything to do with Eliza and the children.
If you prefer just to donate, and not enter the raffle, then please attach a note with the donation.
The fundraiser will be international.
If you have a question, please address them by DM.
If you cannot make a donation, please share and spread the word.
---
Follow Grounders Source on Facebook and Twitter for updated The 100 news.