The 100 season 5 finale has left us all in tears and with fair reason.  Monty and Harper received a happily ever after that many of us hope for but rarely get.  Shannon Kook made his first appearance as Jordan Green, the sweet son of Monty and Harper, and Madi led Wonkru into peace.  All of these wonderful pieces will lead us into season six, which will air in 2019.  Although the wait is long and will be harboring, the season 5 soundtrack, released today, will hopefully make the wait easier.
The 100 season 5 soundtrack composed by Tree Adams and labeled under WaterTower Music, offers an emotional and tranquil journey, that will center fans right in Clarke's and Bellamy's world.  Each track will signify a certain moment from each episode.
Tree Adams described his musical ambiance in a press release from WaterTower Music:
"Jason Rothenberg's vision for Season 5 was once again dark and epic in scope, presenting many exciting challenges from the compositional perspective," said Adams in a press release. "The genre of science fiction often inherently allows a composer a great deal of creative latitude. This has certainly been the case for me with The 100. It has been a wonderful challenge, a joy, and an honor to inhabit this world and to accompany this tale with music."
The 100 is rather a pivotal dark series with a group of people all struggling to survive in a post-apocalyptic setting.  Surrounded by ensuing death and violence, there is no "correct" way to try to get out.  Everyone (and I do mean EVERYONE) make unfathomable choices with harsh coincidences.
In the same release, creator Jason Rothenberg shares his take on the music portion of The 100:
"The music [Tree] composes builds worlds and elevates every scene, creating the perfect atmosphere and tension," says series executive producer Jason Rothenberg. "The guy is a musical storyteller, who elevates and helps define what The 100 is."
If you want to sample a taste of the soundtrack, I have included two exclusive tracks for your contentment.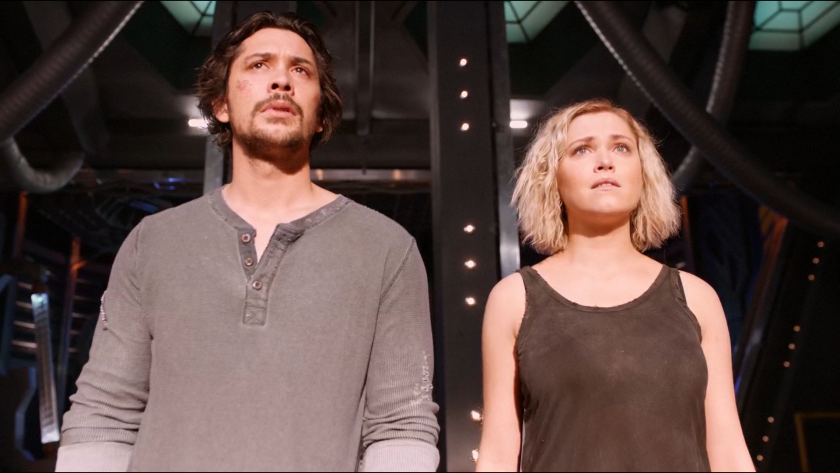 Bellamy and Clarke from The 100 season 5 Original Soundtrack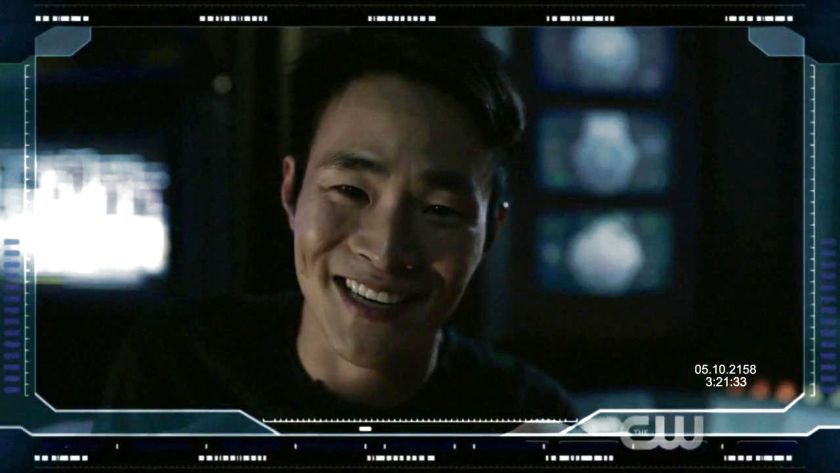 Monty's Found A New Planet from The 100 season 5 Original Soundtrack
The songs given connects all three of the characters in a holy trinity-as I believed they are the ones (Bellamy, Clarke, and Monty) have gone through the most changes in season 5.  Yet, they remained vital to their cause and together, they managed to save lives once again.  While Monty gave his life to finding a new home, Bellamy and Clarke will have to work together to complete Monty's hopes.  It will be, no doubt, a tangled excursion, but with the others on their side, they all should live up to Monty's dream.
Here is the complete listing of the album:
1. Clarke and Madi
2. Monty's Found A New Planet
3. Blodreina
4. Kane and Abby
5. Diyoza And The Miners
6. McCreary's Faction
7. Open The Bunker
8. Bellamy and Clarke
9. The Enemy Of Wonkru
10. Dyoza Hunts Wonkru
11. Blodreina's Mask
12. Spies
13. Clarke In The Wasteland
14. Sacrifice
15. Shades Of Murphy
16. Monty Offers To Fight
17. Bellamy Poisons Octavia
18. Shaw
19. Indra Manipulations
20. The Rotunda
21. March To Shallow Valley
22. Clarke Lets Madi Go
23. Monty's Video Logs
24. Raven and Shaw
25. Abby's Addiction
26. Eden Never Stood A Chance
The 100 season 5 soundtrack is available for purchase through Amazon, ITunes, and streaming on Spotify.
The 100 season 6 will begin filming Monday, August 27th, and will air during the 2019 mid-season block on the CW.
---
Follow Grounders Souce on Facebook and Twitter to keep updated with the latest The 100 news.